Invité
Invité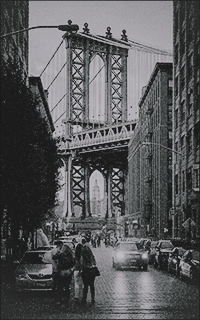 Sujet: Throw me to the wolves. (atom) Jeu 29 Nov - 0:13

---

save the queens ---- / Atom Banks




ce qu'il faut savoir / identité complète / Atom Banks, un prénom original pour un mec banal qui cache bien son jeu derrière son visage froid. lieu de naissance et origines / T'es né dans un petit hôpital dans le Bronx, t'as passé toute ton enfance dans un quartier gris qui aurait donné des envies suicidaires à n'importe qui de normalement constitué, y'a que du sang américain qui coule dans tes veines, du moins jusqu'à preuve du contraires. études ou métier / Les études, t'en as pas fait, dès que t'as pu t'as quitté l'école avec les parents que t'avais, ça paraissait plutôt normal, personne ne s'y est opposé et t'as fini par utiliser tes poings pour gagner de quoi vivre. orientation sexuelle / Hétérosexuel, t'as toujours été attiré par les belles pêches et ça ne changera sûrement jamais. statut civil / Célibataire à temps plein, t'es pas du genre à t'engager ou alors t'as juste pas trouvé la bonne partenaire.




Silene Rowe / Alchimie inexplicable, jeu du chat et de la souris, tu sais pas vraiment ce que t'es pour elle, ni ce qu'elle est pour toi, la seule chose dont t'es sûr c'est que tu tiens beaucoup à elle même si tu fais tout pour le cacher.





rps en coursSilene Rowe

/

Skin

.

rps terminés ou abandonnésnom du personnage

/ [url=lien vers le rp]titre du sujet[/url].
Invité
Invité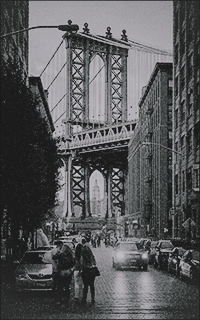 Sujet: Re: Throw me to the wolves. (atom) Jeu 29 Nov - 0:13

---

A vouuus !
/ avatar :
Tashi Rodriguez
/ crédits :
jenesaispas (avatar) ANAPHORE (sign) old money. & kane. (icons)
/ autres personnages :
Drill.
/ nombre de messages :
57
/ cartes en main :
0
---
---
/ âge :
22
/ statut :
Sans eux, seulement toi
/ occupation :
Serveuse rêveuse.
/ zone du queens :
Effervescent.

Sujet: Re: Throw me to the wolves. (atom) Jeu 29 Nov - 1:02

---

*laisse sa trace*

_________________

| | |
| --- | --- |
| they arrived and | i followed them |

ANAPHORE
Contenu sponsorisé

Sujet: Re: Throw me to the wolves. (atom)

---