Invité
Invité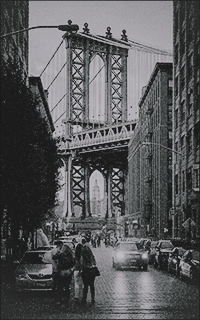 Sujet: DAPHNE • limited edition Ven 10 Aoû - 17:47

---

save the queens ---- / DAPHNE PEARSON




ce qu'il faut savoir / ici, note quelques infos en vrac ou rédige un bref résumé de ton personnage.




rainer mulroney / je t'aime et tu me hais.

nevaeh mcgrath / girl gang, meilleure amie.
michelle black / girl gang, meilleure amie.
"luna & emma" / girl gang.
gabriel stinson / duo de choc.
jaz vale / amitié du lycée.
bonnie weaver / amitié virtuelle.
mad knollys / ami de soirée, défi alcoolisé.

soledad mulroney soeur de rainer, animosité, compliqué.

balraj mcgrath / grand-frère de coeur.
opale simmons / ancienne stagiaire, modèle et grande soeur de coeur.

lyes skadden / sexfriend régulier, amoureux chacun de leur côté d'un(e) autre.

eliah clayton / pâtissière préférée, fan, testeuse de pâtisseries.




/ avatar :
Marina Nery
/ crédits :
luckyred (ava) - prrsephonerps (gif) - astra (sign) - alessia cara & Simon and Garfunkel (lyrics)
/ autres personnages :
emeraude la précieuse (e.purnell) & atlas le veuf au regard de braise (j.morgan)
/ nombre de messages :
690
/ cartes en main :
25
---
---
/ âge :
20
/ statut :
Célibataire qui ne se caseras pas sans l'accord de sa famille, particulièrement de son frère.
/ occupation :
Etudiante en médecine quand tu ne flânes pas dans les rues à la recherches de coin à photographié ou de beauté à coucher sur le papier. Sinon flanqué au coin VIP du Night-club familiale à tenter de faire comprendre que toi aussi tu peux faire partie du business des McGrath. La mafia c'est pas pour les enfants qu'ils disent
/ zone du queens :
Le queens contemporain quand tu n'as pas envie de te taper le luxe de la baraques de tes parents.
/ beau bordel :
Gun n Roses
«She don't see the light that's shining
Deeper than the eyes can find it...»

Sujet: Re: DAPHNE • limited edition Ven 10 Aoû - 19:33

---

je laisses une petite marques ici

_________________





Sound of Silence.

Hello Darkness ☽

my old friend. i've come to talk with you again, because a vision softly creeping. left its seeds while I was sleeping and the vision that was planted in my brain. still remains, within the sound of silence…